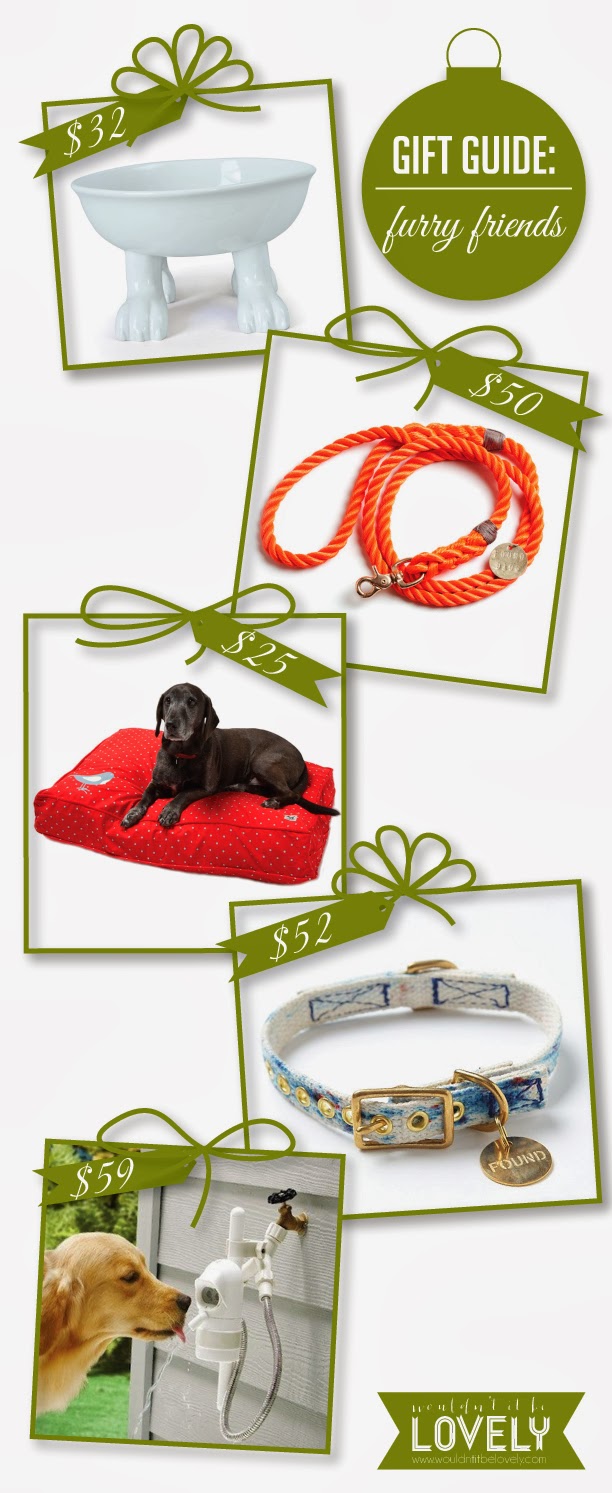 Do our dogs know it's Christmas? Probably not, but they do know something's up when a big ol' tree is in the house and they aren't allowed to pee on it! We have two dogs and we spend way more money on them than we like to admit, but come on! Those faces! These are some of the things I'm thinking of buying our pups for Christmas, along with lots of treats and bones!
I am obsessed with this dog bowl! 1.) it's elevated which is great when our dog Truman splashes water all over the floor as he drinks (elevated means it'll evaporate instead of making water rings on my wood floors). 1.) It's amazingly cute!
Love these pretty rope leashes from Fab!
We swear by Molly Mutt! Instead of buying a standard doggie bed which usually run from $50 to $300, we buy these "Duvets" it's great because they are basically just the outer shell and you can stuff them with old close or stuffing from an old destroyed dog bed! An extra plus, they come in GREAT patterns and colors at a great price!
Love this collar with the gold accents, we bought a similar one a while ago for Lincoln and he looks so sharp!
- Our dog Lincoln will whine at the bathtub and then jump in when you turn on the water, thats how much he LOVES to drink strait from the tap. This would be a wonderful doggie gift!