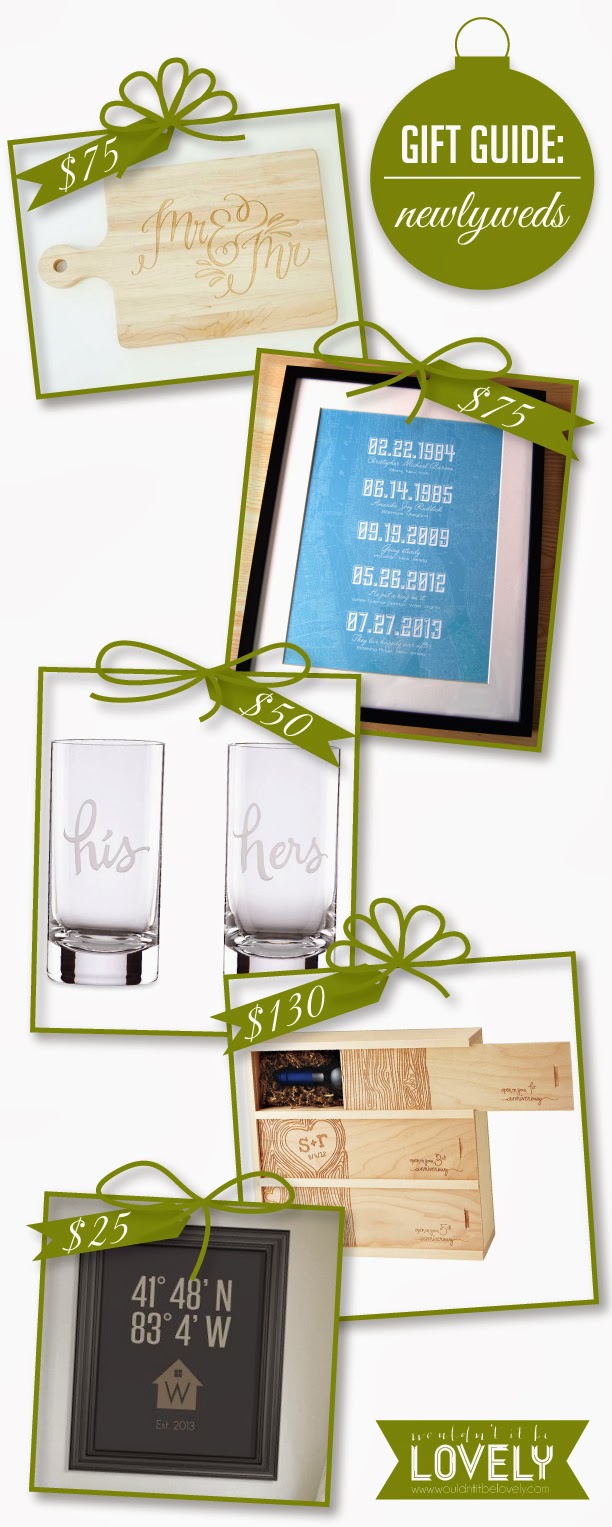 We all have some newlyweds to buy for! For the holidays or perhaps for an upcoming wedding! These are some great and thoughtful options.
: Because all newlyweds should receive at least ONE "Mr. and Mrs." (or Mr. & Mr. or Mrs. and Mrs. because this shop is awesome has those too!) and this one is so darn cute!
I custom design these, they're sold in my shop, all the dates, colors and wording are customizable, as is the city map in the background!
These are cute and simple little glasses by Kate Spade, so cute!
This is an adorable little box that you can fill with wines for the couple to drink on their anniversaries and then keep to store things that are special to them.
This is an adorable customizable piece of art, with the latitude and longitude of their new home together!