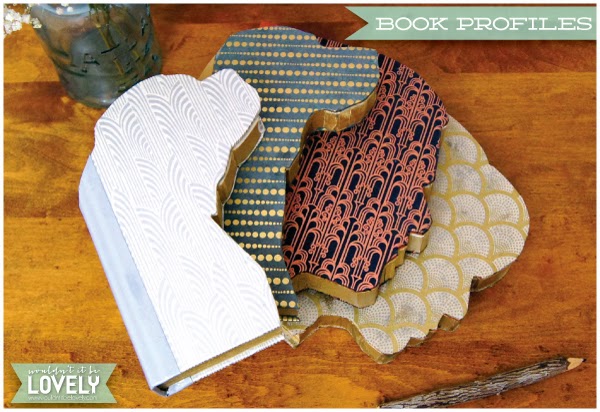 I don't know if I've said this before, but I LOVE books. I love the feel and smell and curling up with one for hours. That being said, I have a plethora of books, even though I've more or less converted to the kindle, books still seem to accumulate in our house. I had some old books that would never be reread, so I decided to do a little art project.
I have a thing for silhouettes, and I saw these
at Anthropologie, and decided I could do something similar but with profiles of me, the hubby, and the dogs! I think I like the dog ones the best! something about their profiles just works better on display. I think these would make great DIY Christmas / Holiday gifts for family members and friends! They could also be a great addition to a wedding display!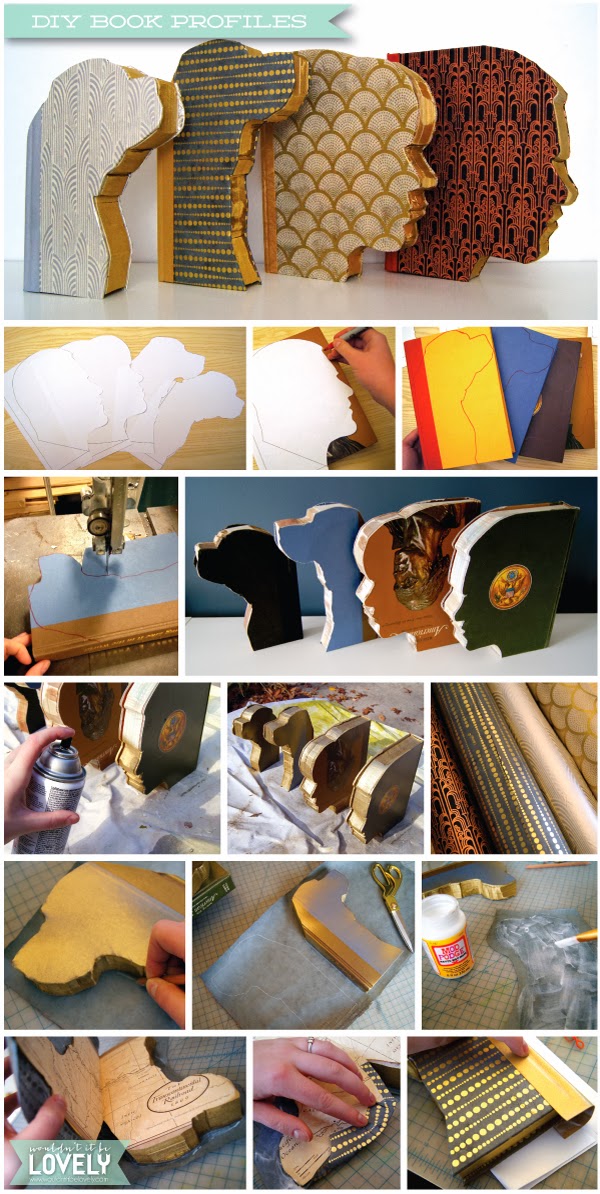 Supplies:
Old books
Pretty paper, I bought mine from Paper Source and decided to stick to a metallic and neutral color pallet
Modge Podge
Paintbrush
Sandpaper
Tools:
Bandsaw (though I imagine you could do this with an exacto blade, the bandsaw is just faster!)
Process:
Make profiles of the people or animals you plan to use, scale them to fit the book and trace outline onto the cover
Cut out profile using a band saw or exacto blade
Sand edges of the book cover
After cutting the edges, the were browned by the band saw, so I decided to lux them up a bit like really nice books and spray paint the page edges gold. As you're covering the books, just go crazy with the spray paint and make sure the book edge is fully gilded. Give it about an hour to dry.
Trace new book shape onto the paper you plan to cover the book with. Cut around the edges leaving a 1/2 inch boarder.
Brush Modge Podge onto the paper and smooth it onto the book. Do it one piece at a time, i.e. the back first, then the spine, then the front, smoothing out the paper as you go.
Fold the extra paper over the edges of the book, you will need to put slits in the paper to accommodate the curves.
To make the inside cover looks finished, Modge Podge the first and last pages to the cover.
Cut a 3 inch piece of paper the length of the spine and Modge Podge it onto the book, curling the ends around the edges of the book.
Let dry and display!