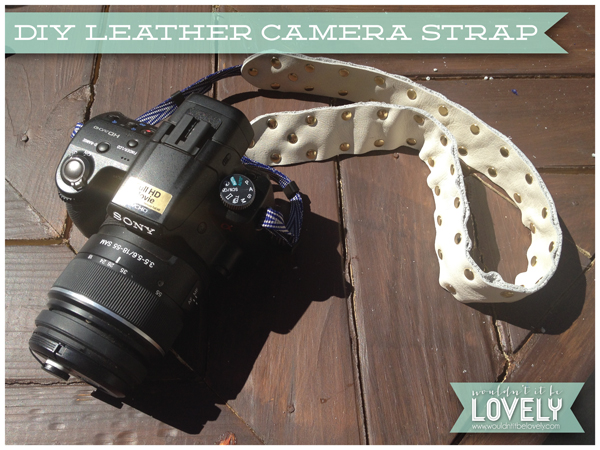 Time for a new leather project! I decided it was time to upgrade my standard nylon camera strap with some studded leather awesomeness! See below for pics of the process and directions.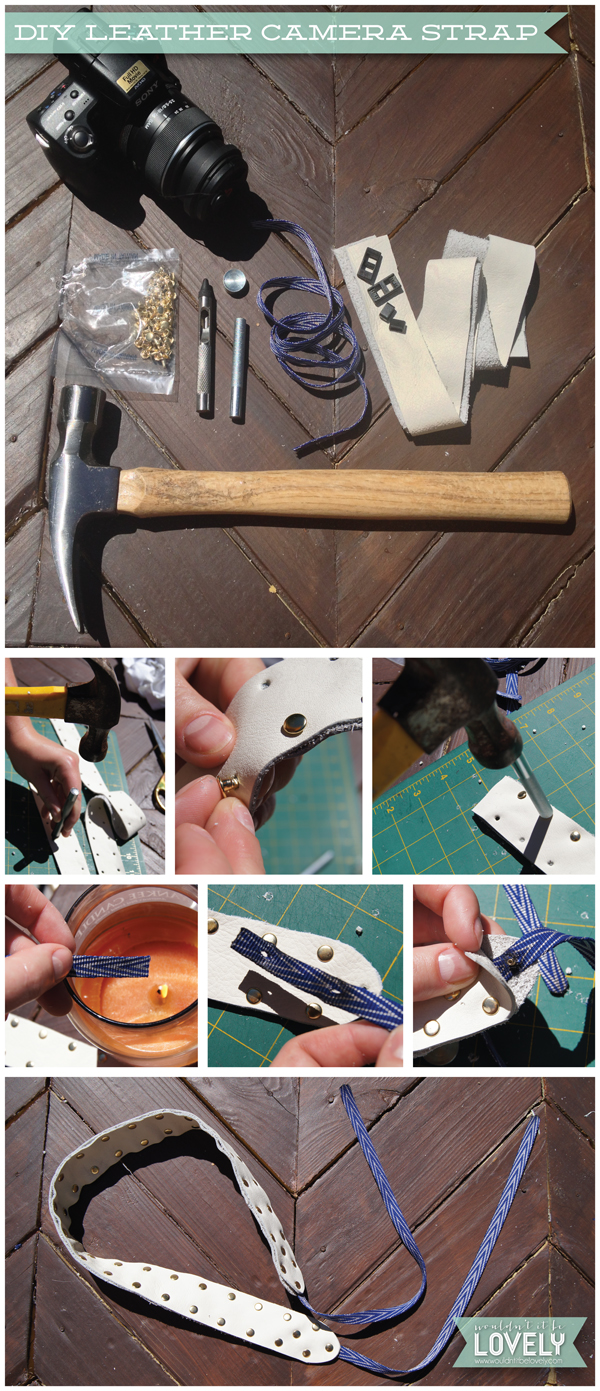 Materials and Tools:
Make sure to salvage the plastic pieces from your current strap, I could not for the life of me find new ones ANYWHERE.
Nylon webbing the same thickness as the current ones so you can use the same hardware
Leather cut in two strips to the length and width you desire
Gold rivets, mine are 6mm wide
Basic rivet tools (you can get them at any craft store)
Leather hole punching tool (you can get them at craft stores or online)
Hammer
Candle
Process:
Mark where you want the studs to go on one strap
Punch the holes with your leather punch tool
Once you finish the first strap, lay it on top of the second to insure that the rivet holes will line up
Punch holes in second strap, line up the straps so the nice side of the leather is on the outside of both.
Place rivets together, then hammer them to permanently secure them.
Once you have finished all the rivets, punch two holes in the middle of the ends of the straps.
Mark where those holes are on the nylon webbing, cut small holes and then hold webbing over the candle so that the holes won't fray. You should repeat this process with the ends of the webbing as well.
Put the rivets trough the leather, then the webbing, then the other layer of leather. Hammer to secure.
Rethread the new strap through your camera and hardware to secure it.
Now you are ready to go take your pictures in style!