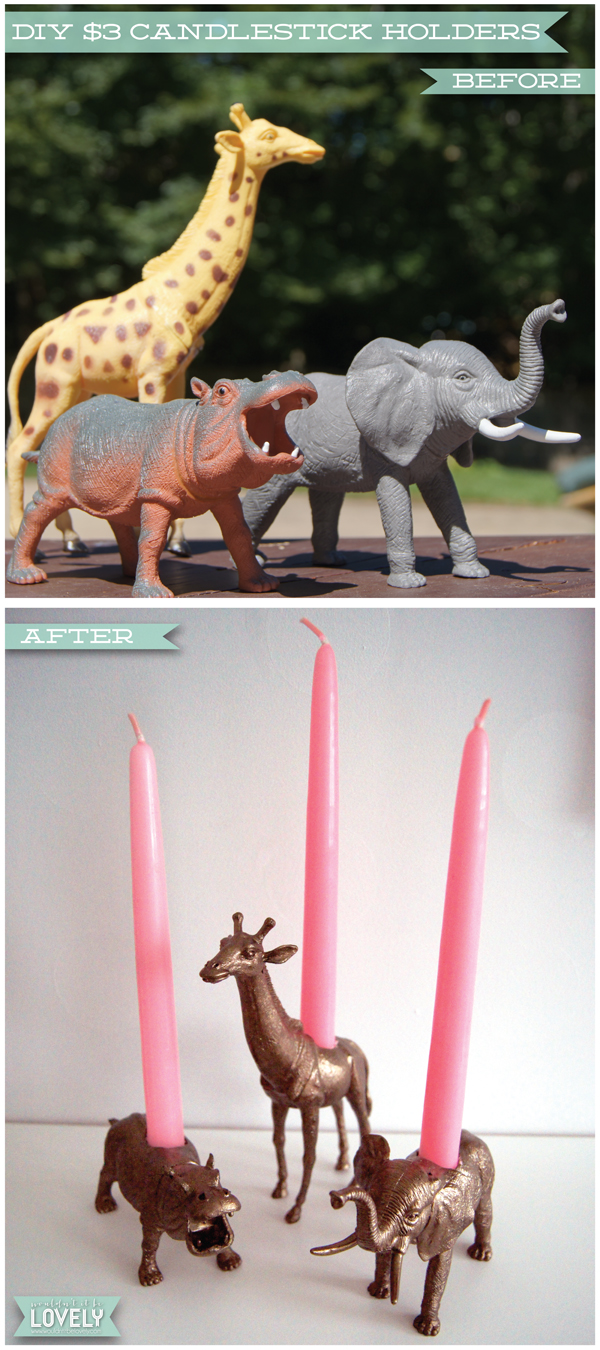 At Michaels the other day, while standing in line, I was looking through those bins they cleverly surround the exit row with, and I saw these plastic animals for $1 a piece! I grabbed them knowing there would be something fun I could do with them. I'm not usually a fan of candle tapers because they tend to have a more formal vibe. I decided that making candle stick holders from the plastic toys was the perfect remedy! Check out the images below for the how to as well as a full description below the images.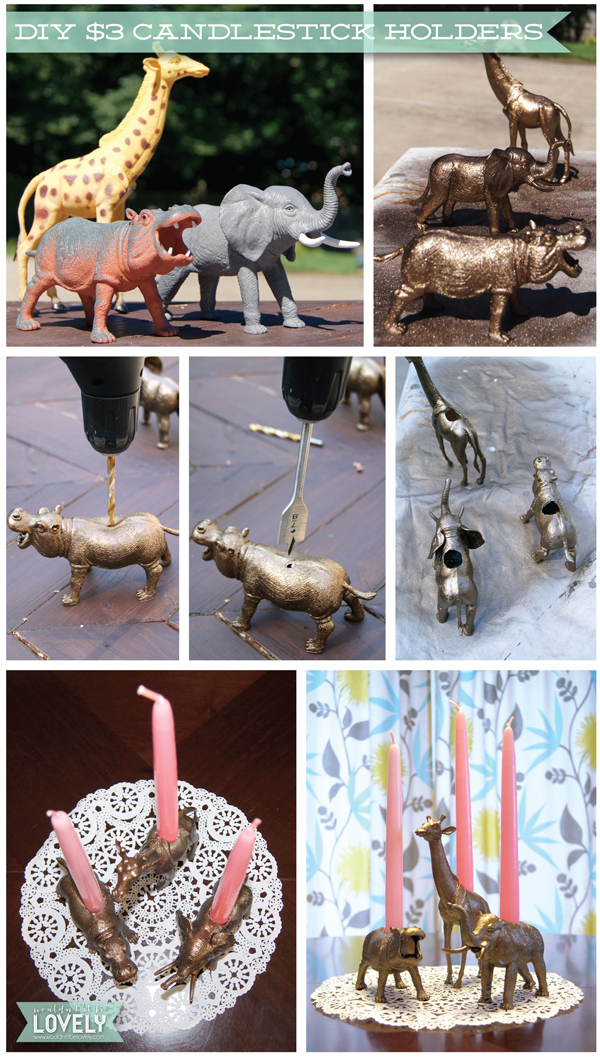 Materials & Tools:
Plastic Animal Toys
Electric Screw driver with a 1/4in bit and a 7/8in bit
Spray Paint, I used Valspar Classic Bronze Metallic
Tapered Candlesticks
Process:
Spray paint animals
Drill pilot hole with 1/4in bit
Drill large hole with 7/8 bit
Do a second coat of spray paint
If your animals were hollow, you may have to stuff some paper towels in them to keep the candles strait
You're done! Now place them on your table for a fun and whimsical centerpiece!