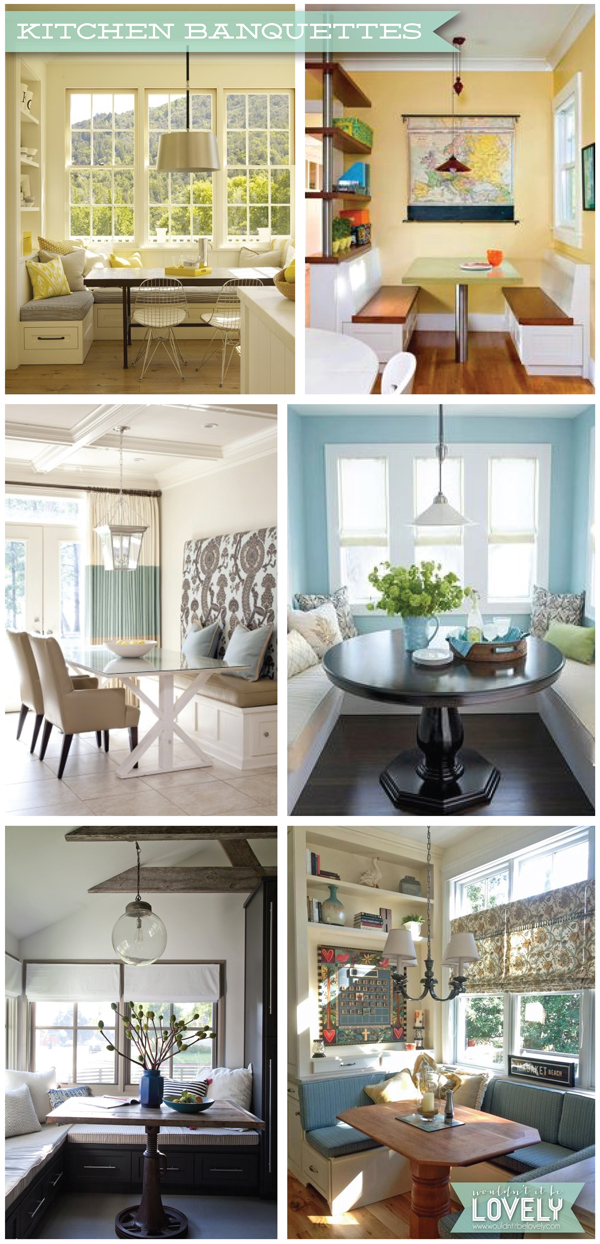 Pictures from left to right, top to bottom:
,
,
,
,
,
I've been thinking about kitchen banquettes quite a bit lately. We are doing a handful of DIY projects in our kitchen, and part of me wants to add a banquette while we're tackling that area. These are some pictures I'm liking, the only problem, our kitchen table is round and there is really only one strait wall along which to build the bench. So I might need to buy or build a new kitchen table. I've got to think about it! That being said, there are a couple of awesome thing about banquettes that are making me want one.
Storage: "I have too much kitchen storage" said NO ONE EVER. I could really use some more space for storing items I don't use frequently but still want to keep in the kitchen. The benches are a great place for extra storage space.
More seating: You can always jam more people on a bench which is great when you have a couple extras over and don't want to eat in the dining room.
Built in details are awesome: Banquettes look great and are added value in your home
Fun graphic opportunities: The bench cushions are a great place to have fun with fabric prints!