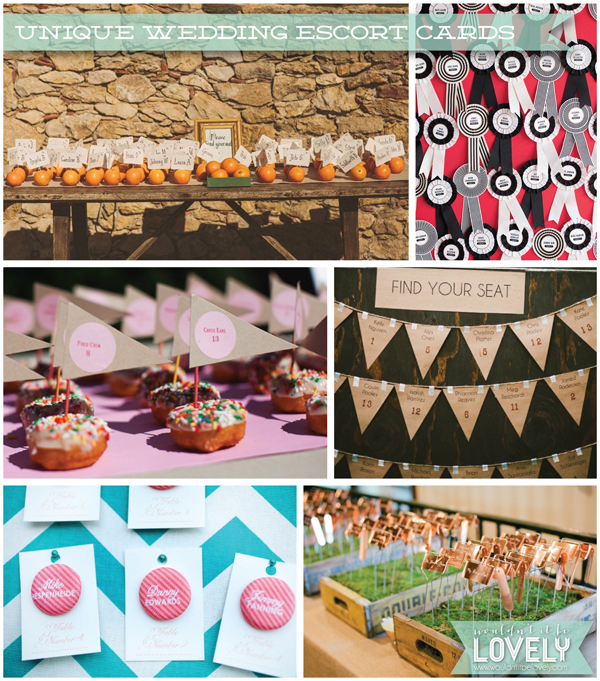 Escort card displays part two! I wanted to do another post about wedding escort card displays. There are just so many amazing possibilities out there! I love the idea of a little snack incorporated into your place cards, so that the guest has something to eat right away! I would be pumped to get a donut with my table number!
1.
- so colorful and sweet!
2.
- for the newlyweds who want their guests to feel like they've won a prize!
3.
- because it's awesome.
4.
- cute and easy, also a great photo backdrop!
5.
- so no one has to do introductions! No awkward forgetting of names either!
6.
- such a great idea, perfect for an outdoor wedding.