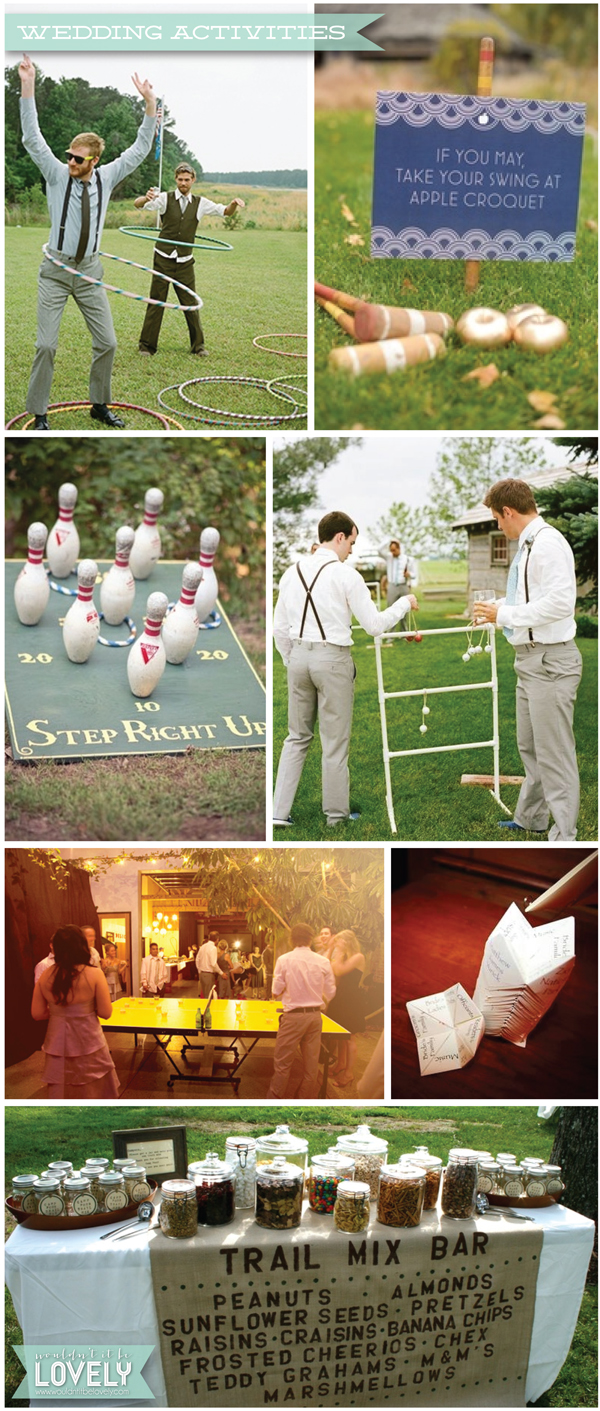 Games! I LOVE games. At RISD (my college) I would always try to get my roommates to play boardgames with me and they HATED me for it. That being said, my friends from highschool LOVE game and we play all the time. I think a wedding with extra entertainment for the guests is so much more fun. As the Bride and Groom, every single second of your wedding day is exciting and amazing! For your guests, thats not always the case, there is a lot of time to mill around and wait for things to happen. Why not fill those times with games and activities?
,
,
,
- Lawn games are so much fun at a wedding. Great for before the wedding when guests are waiting for you to arrive, and during cocktail hour when you are busy taking pictures. Lawn games also make for great candid photos of you and your wedding party smiling and having fun with the guests! You never know who will surprise you with their mad hula hoop skills!
- I saw this when I was planning my wedding and wished that my venue would have been able to accommodate it! You can get an old ping pong table on craigs list for around $60. With a fresh coat of paint in your wedding colors it because an amazing gathering place for guests to have some friendly competition!
- Set these at the tables to break the ice and give guests something to do while they wait for dinner to be served.
- I love the idea of setting this out before the ceremony so guests can put together a little snack to munch on while they watch the show!