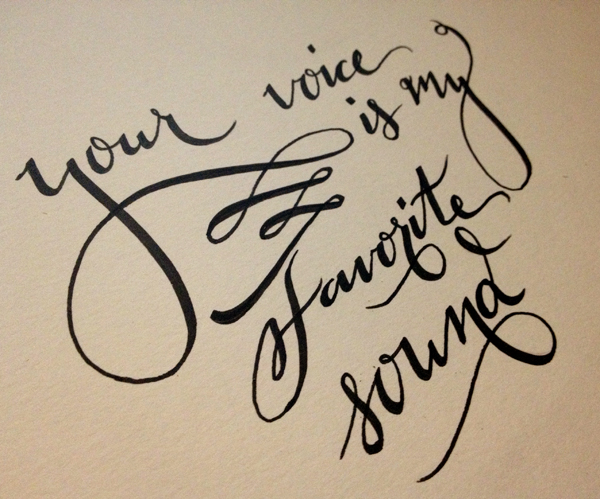 Another song inspired, hand lettered quote this week. This one is from Ingrid Michaelson's song, "Parachute". A verse with a lovely sentiment.
So I've been playing with a couple different tools for all these hand lettering exercises, from sharpies, to felt tip calligraphy pens to traditional fountain calligraphy pens. To be honest. I haven't found one I really like yet, maybe it's just perfecting it? I liked the traditional one the best, but it seemed like the ink always ran out at the worst times and it would get all clogged up and not flow nicely after a bit. I need to look into this, there has got to be some trick I'm missing.
Have a great weekend!!