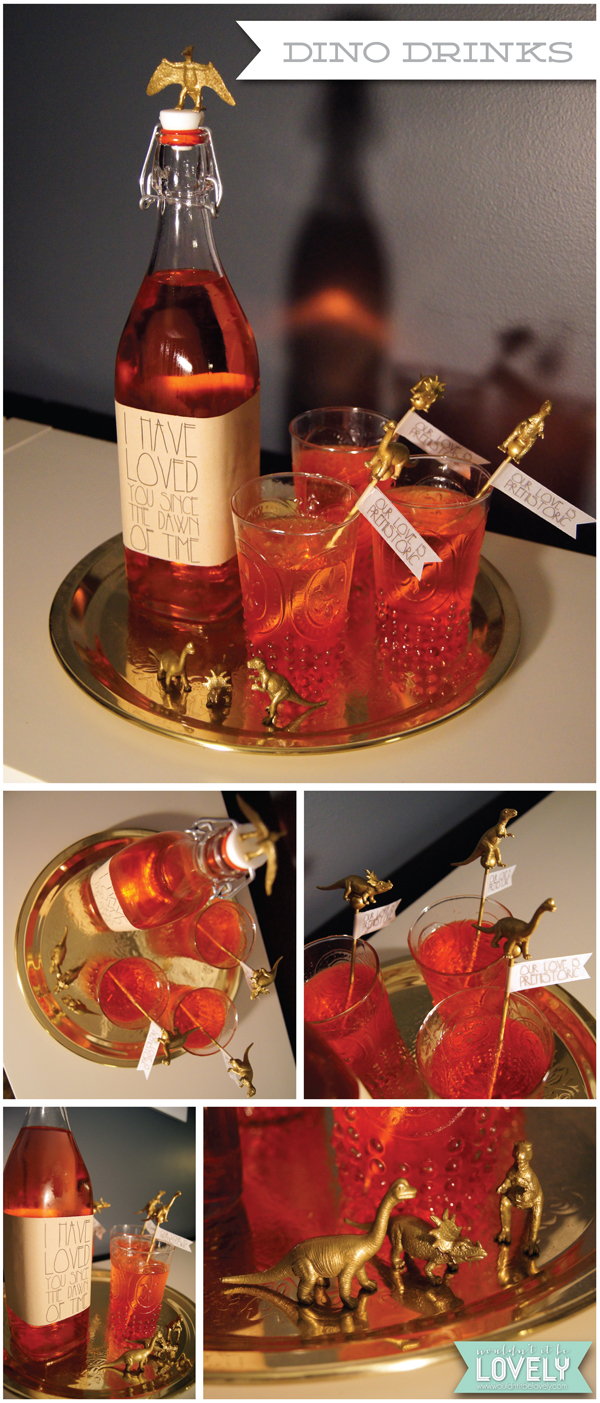 My husband and I have been together forever. Since I was 14 and he was 15, so long that he asked me to be his girlfriend while dancing to "Don't Want to Miss a Thing" by Aerosmith, because Armageddon was THE most romantic movie ever. That was May 15, 2000. Since we just celebrated our 13th anniversary of that dance, I thought it would be fun to design a little event decor around being together since before our lives really even started.
I thought "I've loved you since the dawn of time" was a perfect little catchphrase, and what better element to add to that than little dinosaurs! I made these little drink stirs and bottle label, mixed a girly drink and we toasted our anniversary in prehistoric style!
The dino stirs were super easy, some little wooden candy sticks, cheap plastic dino toys and some gold spray paint and we were ready to go! Can someone have a dino themed wedding so I can design a whole event around the theme of prehistoric love?