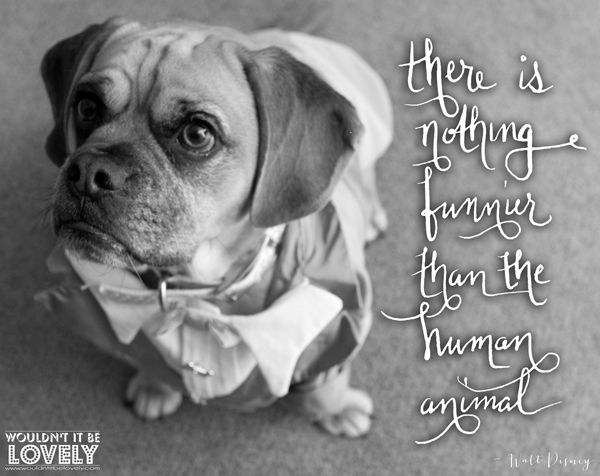 Happy Friday! It's been a long week and I'm happy to have two days of projects ahead!
So, I'm still practicing my calligraphy, enjoying using a traditional calligraphy pen. I thought I would manipulate it a bit, so I scanned it into my computer and paired it with one of my favorite pictures of our dog, Lincoln. The photo was taken by our
. One of my bridesmaids made him an amazing little suit to match my husbands so he was dressed to the nines on our
. There really is nothing funnier than an animal who doesn't act like an animal. Lincoln is the weirdest creature alive, he really can't be categorized as a dog because he has so many crazy quirks, but that's why we love him so. Have a great weekend!