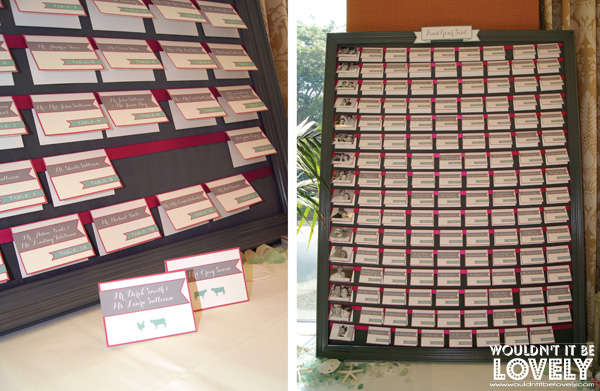 One of the first impressions a guest has of your wedding reception is your escort card display. Its a great way to introduce the theme and look of your whole event. Below are some custom escort cards and displays I have made for various weddings. Escort frames are great because you can use them not only at your wedding, but after, in your home as well!
Above, for
wedding, a large 3x4ft frame, painted and put together in the color theme of the wedding. Because there were so many guests, we made it easier for everyone to find their names by alphebtizing each row and calling out the names in that row with pictures of the couple throughout the years.
This is a display made for a casual outdoor wedding in New Hampshire,
wanted something whimsical and carefree for their display, so I cut a series of metal perforated sheets to hang all the tags that guests could use later in the night to label their drinking glass.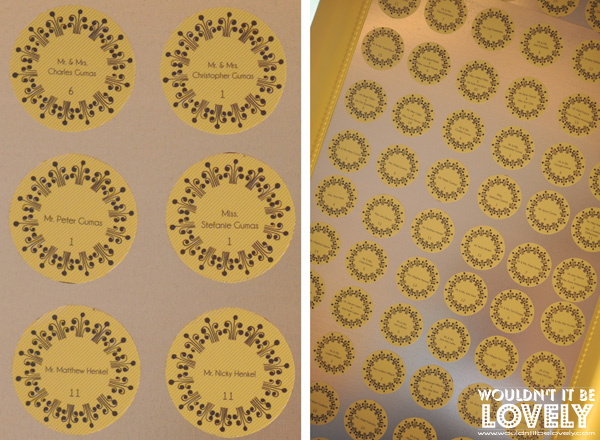 Above is a magnetic escort display. This was actually made for
. Each guest had a magnet with their names to guide them to their table. The metal magnetic frame was also a great item to keep and use in our home after the wedding!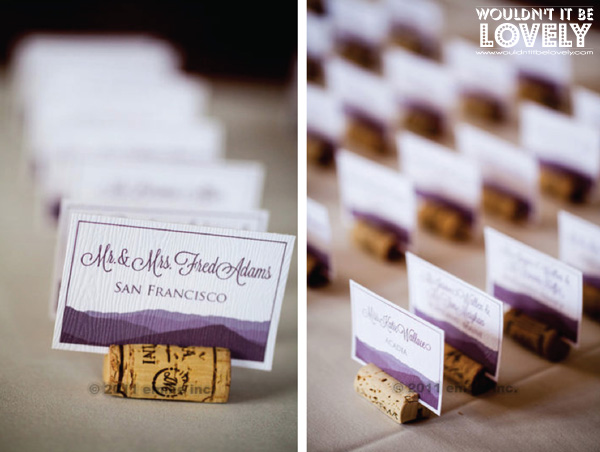 This was a simple escort card set up.
are wine lovers and wanted to incorporate that into their escort cards. The cards were designed in the same theme as their wedding invitations.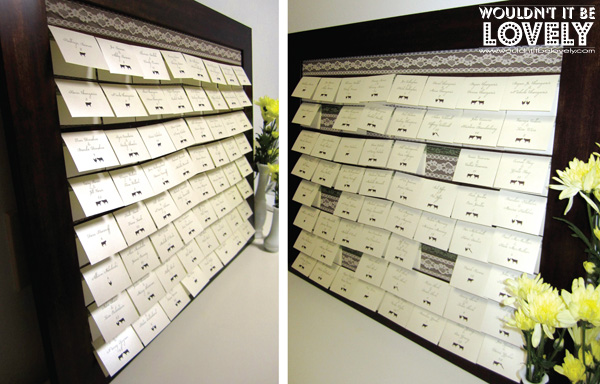 For
, I designed a basic escort card to be displayed in this dark wood frame. As guests took their cards, the lace detail popped through as a lovely detail. This Escort Frame made a great memo board after the wedding.