Before I jump into todays blog, take a look to the right, NEW BUTTONS! Now you can follow me on the crazy amount of social media outlets you apparently have to keep up with! I just learned about hashtagging last week, I am a super savvy hashtagger now. You may get some extra tidbits on Instagram and Twitter that seem to small to put on the blog. Pinterest is my secret love, I'm a little crazy about it, so follow me on Pinterest to keep up with all that is inspiring me at the moment! I also updated the
as well, just a couple little things, but head over to take a look!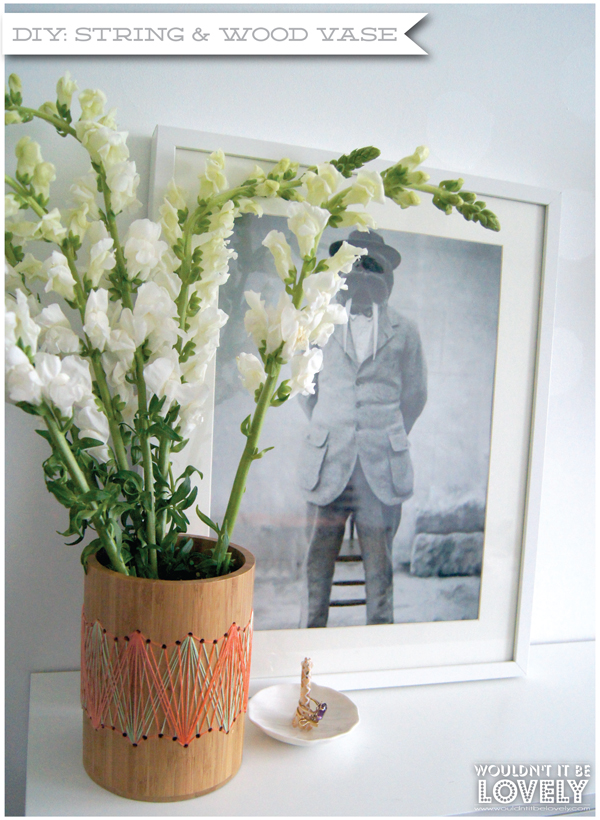 I always see these wood vases / utensil holders whenever I'm in Home Goods and Target, I like them, but I thought I might be able to do something to make it a bit more interesting. I bought mine at Target on sale for about $10. I had embroidery thread left over from some past projects so I decided to use it to make a geometric pattern on the vase. The whole project takes about an hour or so. I love the almost spirograph look I ended up with!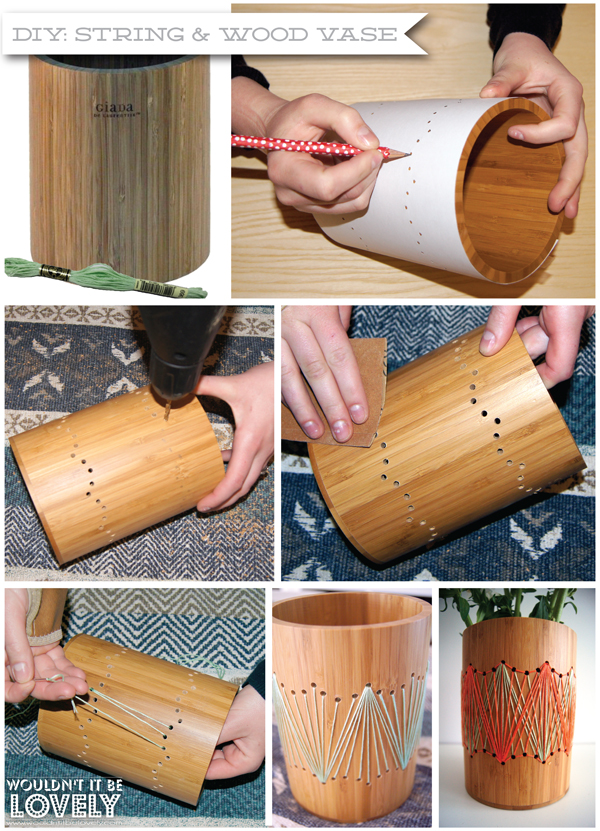 Materials:
Wood Vase
Embroidery Thread
Tools:
Drill
Sandpaper
Large Needle
Process:
I made a stencil of a scalloped pattern, and punched out the holes so I could draw it on the vase.
Drill holes
Lightly sand to smooth edges around the holes
Start threading the embroidery thread through the holes in whatever pattern suits you! I did alternating starburst like patterns from the highest point of the scallops. I did the whole thing first in one color and then went over it in a second colored thread. To better emphasize the scallop shape, I threaded along the holes as well.
Use however you desire! As a utensil holder in the kitchen, put a glass in it and use it as a vase, or even use it as a pencil holder. Enjoy!