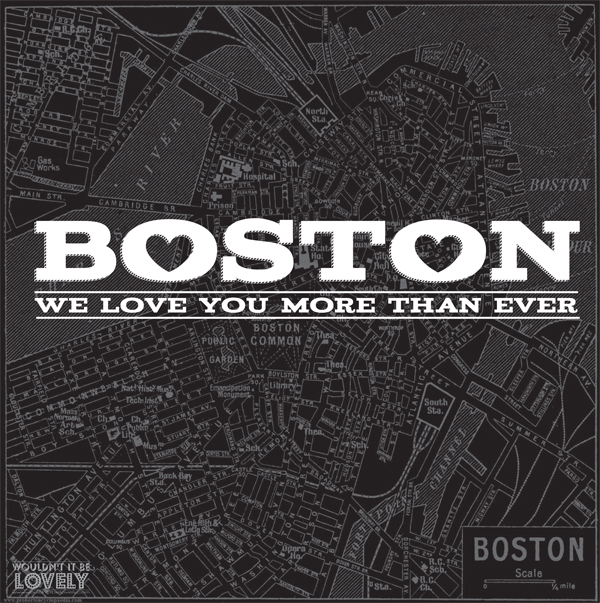 When I was growing up, my dad took me to the marathon almost every year. We would go to Wellesley, the halfway point of the marathon, and cheer for the runners as they passed by. So every year, when the Boston Marathon comes around, it warms my heart a bit, it's a memory of happiness and city pride. The bombings yesterday at the finish line of the Boston Marathon broke my heart. It was supposed to be a day where people from all corners of the earth come together to demonstrate perseverance, and even more people come to cheer them on. Instead it was interrupted by an act of terrible and unnecessary cruelty. My heart is with the city of Boston, the marathon runners, law enforcement, firefighters, spectators, those injured, and the families who lost their loved ones.
This quote brought me some comfort in the midst of this tragedy. "When I was a boy and I would see scary things in the news, my mother would say to me, 'Look for the helpers, you will always find people who are helping'" -Fred Rogers
"Boston, we love you more than ever"- I just wanted to design something to show some Boston love.