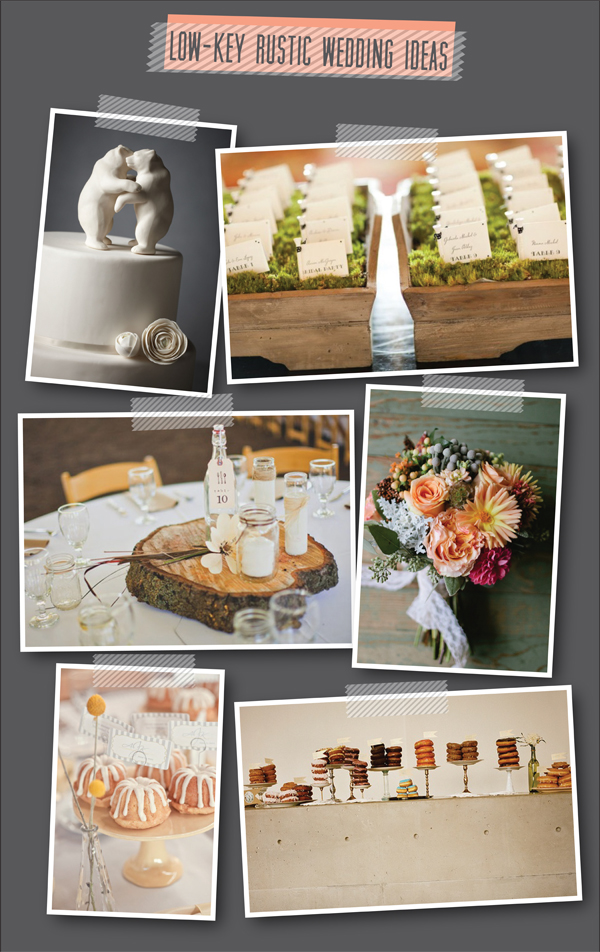 I've been working on a wedding for a lovely couple, who also happen to be very good friends of mine. The bride and groom, to put it nicely, aren't terribly into the planning process. Luckily for them, I am, and designing for a couple who isn't looking for the traditional is extra fun. Here is an inspiration board I've put together with them in mind, pulling together a low-key rustic look that I think will make them both happy.
, because the bride has always loved polar bears.
to tie into that woodsy look.
, this made me think of the groom as he is always dragging logs into their NY city apartment for woodworking projects.
with a great color pallet and mix of blooms. Instead of a traditional wedding cake, why not
or a
?