Last week I posted about how you should love your walls by covering them with art. One of the ways to keep your rooms interesting and keep the eye moving is to hang objects and sculptures on your walls mixed in with your 2D art. What you hang doesn't necessarily have to be something you'd find in an art gallery, hanging a well crafted pick-axe over your door can be a fun conversation piece! Below are some great 3D objects for your walls.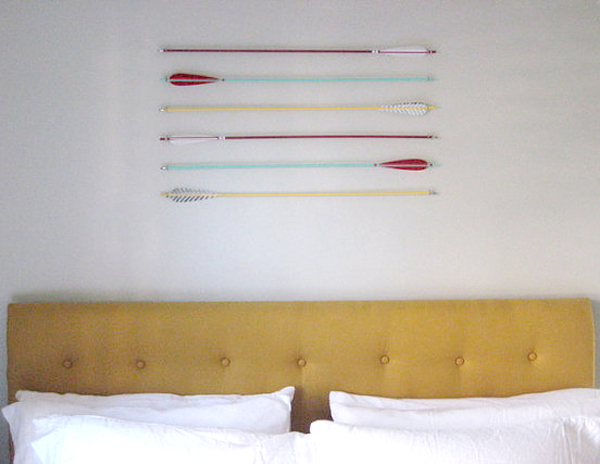 , I'm totally getting these for our guest room, she can make them in any color to match your decor!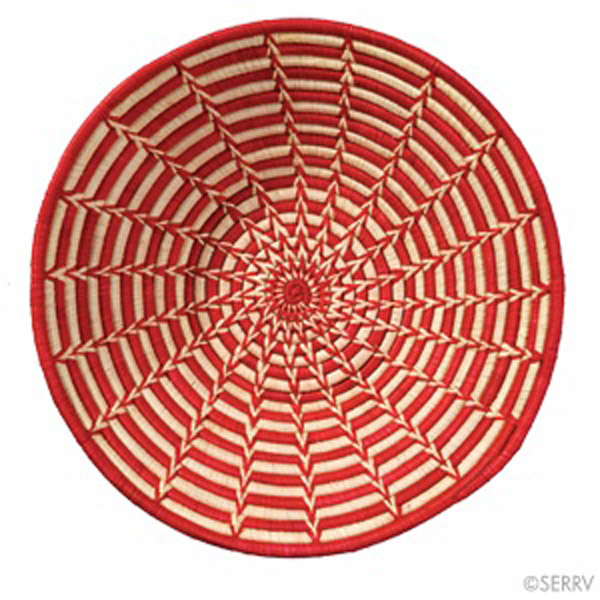 are so pretty and a couple put together to make a beautifully graphic wall. I love this idea for a kitchen or dining room. High end stores sell these at a steep prices, but there are some stores which support African businesses and sell them for a more reasonable price.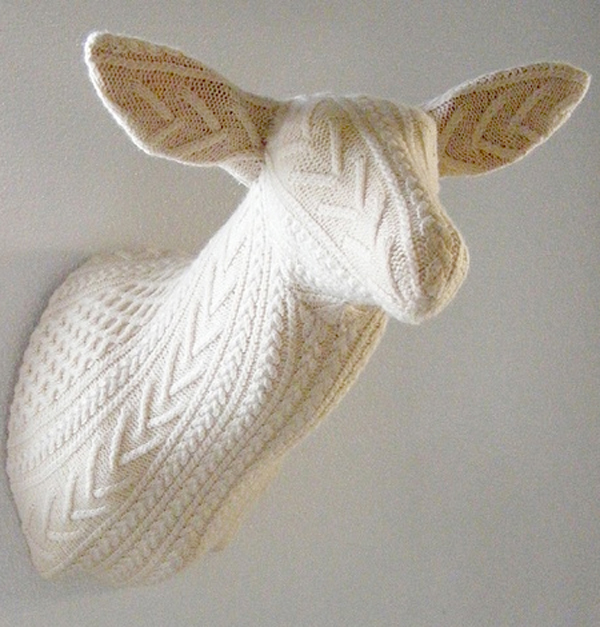 I have a thing for faux taxidermy, and this
is just amazing.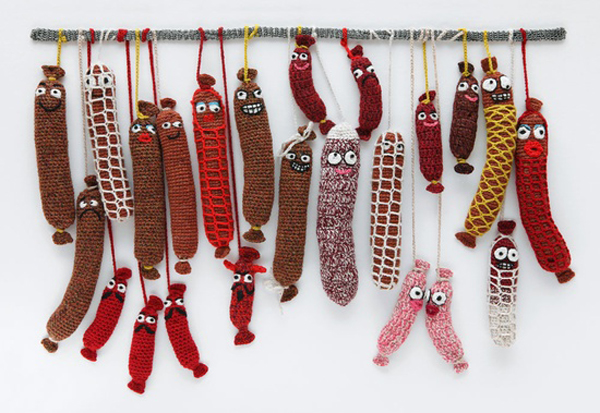 Why not have
hanging on your wall? Hilarious.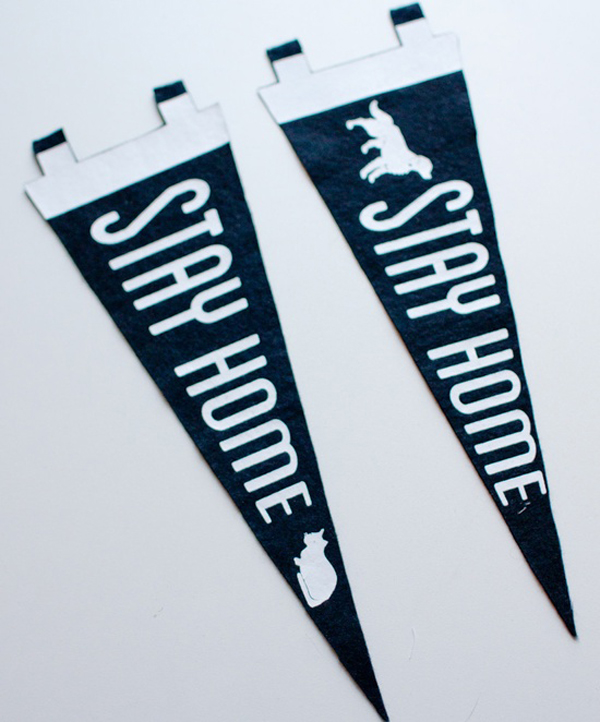 In our "Man Cave" I used vintage pennants of the hubbies favorite sport teams in lieu of the tackier "fathead" that he wanted. but the pennants have a much more legit and "true sportsman" feel. I'm thinking of getting him one of these
as he is always using the dogs as an excuse for us to stay home.